Books / Stationery / Toys / Games / Gift
Shopping
Filter By :
Show All

Banks / Exchange & Financial Services

Books / Stationery / Toys / Games / Gift

Cafes

Chocolates / Confectionery / Ice Cream

Electronics / Home Appliances / Mobile Phones

Entertainment

Fashion - Accessories / Handbags / Shoes

Fashion - Ladies

Fashion - Unisex

Fast Food

Household / Furniture / Electronics

Hypermarket

Jewellery & Watches

Optics / Sunglasses

Other Stores

Pharmacy / Health & Beauty / Fitness / Cosmetics / Perfumes

Restaurants

Services & Specialty
Are you an avid reader? Or are you looking for books for children that'll fire their imagination? At My City Centre Masdar, we have everything you need, from the latest best-sellers to modern classics, kids' books, and even Early Learning books for tiny tots.
Our mall is air-conditioned, so if you're bringing the family you can spend the day shopping and enjoying the facilities at My City Centre Masdar in complete comfort. Don't worry about finding a parking space, either, as there's lots of car parking on-site, so you won't have to walk far with all those new books! If there's one store at the mall that the little ones will love, it's Toys and More. This renowned international chain is packed with toys, books, gifts and great ideas for birthday presents, special treats, and games that the whole family can enjoy. Have a browse through their selection of books to find something age-appropriate for your little ones, whether they're just learning their alphabet or are begging you for that Harry Potter set for their birthday! Bookworms will love the choice on offer, or head over to the board-games section to find a game that the whole family can play together.
It's all on offer at My City Centre Masdar – check the store listings to find out more.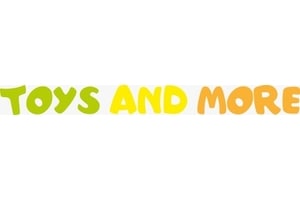 books-stationery-toys-games-giftsBooks / Stationery / Toys / Games / Gift