Chocolates / Confectionery / Ice Cream
Shopping
Filter By :
Show All

Banks / Exchange & Financial Services

Books / Stationery / Toys / Games / Gift

Cafes

Chocolates / Confectionery / Ice Cream

Electronics / Home Appliances / Mobile Phones

Entertainment

Fashion - Accessories / Handbags / Shoes

Fashion - Ladies

Fashion - Unisex

Fast Food

Household / Furniture / Electronics

Hypermarket

Jewellery & Watches

Optics / Sunglasses

Other Stores

Pharmacy / Health & Beauty / Fitness / Cosmetics / Perfumes

Restaurants

Services & Specialty
We all scream for ice-cream! At My City Centre Masdar, you've got all the delicious chocolate and confectionery that the whole family will adore. From sticky doughnuts with gloriously indulgent fillings and glazed tops to delicious sugarcane juices that'll have you coming back for more, you'll find all kinds of amazing sweet treats on offer at the mall. Don't worry too much about your ice creams melting too quickly either, because the mall is fully air-conditioned for your comfort. You're close to plenty of on-site parking too, so you never have to worry about finding a parking spot.
Have you ever tried Japanese ice cream? It's fresh, it's creamy, and it's full of unusual flavours. Head over to M'Oishi, where you'll discover a whole new world of ice cream that's perfect for both kids and grown-ups. They're open until 1 am, so if you go to a late-night film at the mall, why not pop in afterwards for a tasty treat?
Check out what's on offer below and find out about new stores opening at My City Centre Masdar.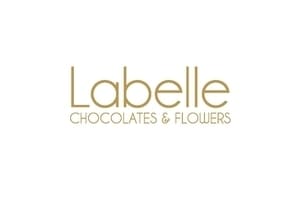 chocolates-confectionery-ice-creamChocolates / Confectionery / Ice Cream